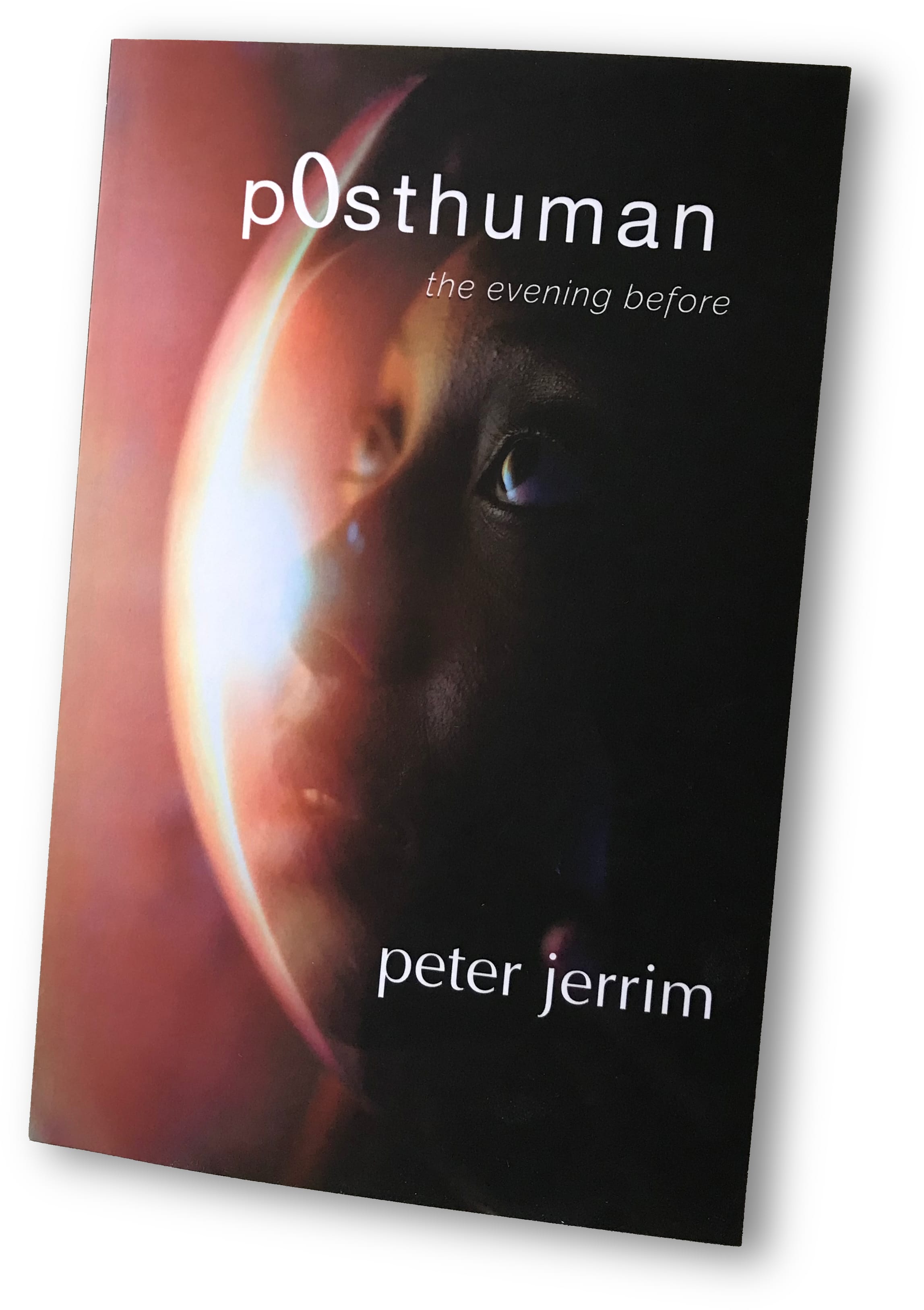 p0sthuman

the evening before
Sensuous, intelligent, energising and dizzyingly fast-paced
– Anne Kellas, author of The White Room Poems
Elegant, lyrical, often erotic and always intriguing
– Amanda Lohrey, multiple-award-winning author of The Labyrinth
Irrepressible vitality
– David Mason, author of Pacific Light
In these poems of love, heartbreak, loss and desire the author reimagines his past to find hints of the beings who could come after us.
He identifies in the commonality of human experience the seeds of a posthuman future. But this book is not prophetic. It's about 'the evening before'. Can we read the past as love song, tragedy, or science fiction? What is it be human? Or to be 'p0sthuman'?
And what is it to love, and be loved? Is it the quest for the other, the vulnerable human who in the end sees the sum of their life evaporate?
Here are elusive and exhilarating poems about our necessary, vulnerable existence.
Wry, heartbreaking, breezy, ecstatic… Peter Jerrim's poems bounce off each other, or appear to suddenly merge as their meaning begins to reveal itself.
166 pages
ISBN 978 0 645089 37 0
publisher: Peter Jerrim

Click if text is too small.

Danielle Wood and Peter Jerrim
at the launch of p0sthuman, Hobart, Australia 2023